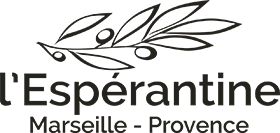 Classic & "Black Dress"
These boxes save you from having to choose between the essential and traditional Espérantine with its Mediterranean flavors (dark chocolate, crushed sweet almond, candied orange peel) and our new Espérantine "Black Dress" with its dark chocolate coating.
The olive oil in both of these creations adds a delicate, noble note which lingers enchantingly on the palate. Why choose when you can have it all?